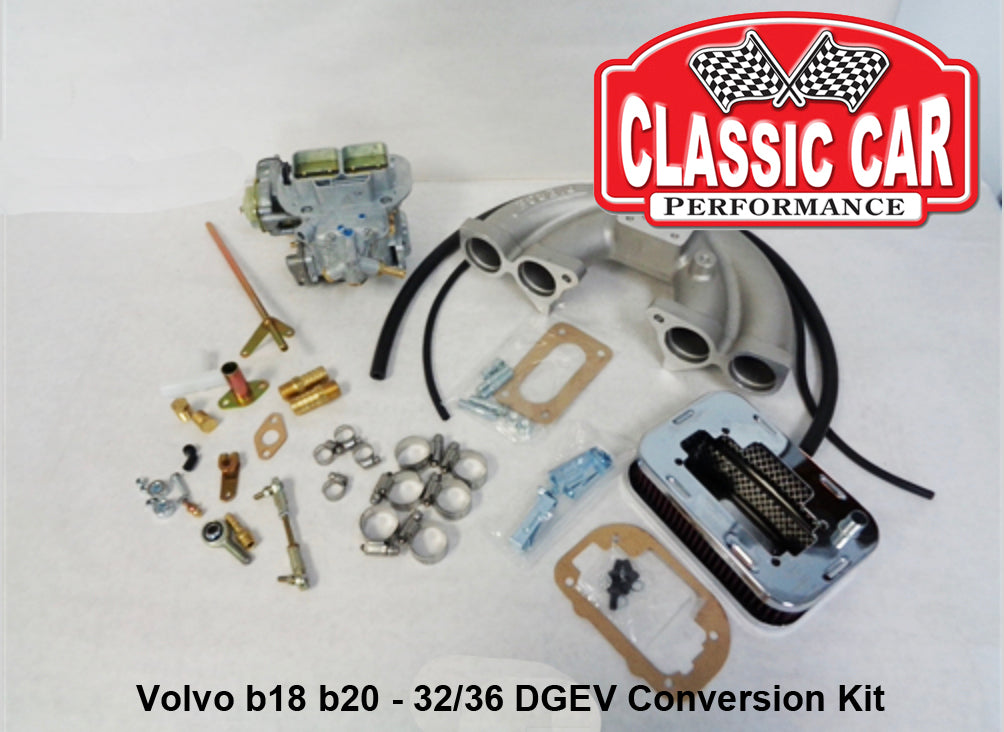 Classic Car Performance
Volvo b18 b20 - 32/36 DGEV Weber Carb Conversion Kit - Electric Choke
Volvo's b18 engine (1961-1968):
Volvo PV544, Volvo P210 Duett, Volvo 120 (Amazon), Volvo p1800, Volvo 140 series,
Volvo L3314 (Military), Bandvagn 202 (Military), Facel Vega, Marcos 1800 GT
Volvo's b20 engine (1969-1981):
Volvo 120, Volvo p1800, Volvo 140 series, Volvo c202, Volvo 240
Increased performance can be derived by changing to Weber carbs  - plain and simple.

The downdraught DGEV carburetor is a very simple carb and adjustments are easily made.
A noticeable improvement in low end torque, mid/top end acceleration, and even fuel economy, will be seen with this DGEV Weber installed over the standard SU's or the Zenith-Strombergs.
Genuine Weber 32/36 DGEV Carb
Intake Manifold
Gaskets
Linkages
Air Filter
---
Share this Product
---
More from this collection