25 Of The Rarest Cars In The World And How Much They Cost
These are some of the rarest cars in the world, and that also means they come with ridiculous price tags.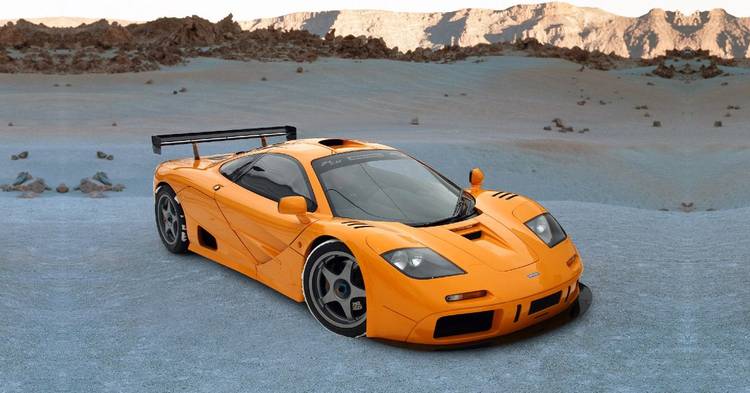 The 24 cars on this list are all very rare and very expensive. The manufacturers of the cars listed here are well known for their high-performance, high-priced, high-end vehicles. But even companies like Lamborghini, Ferrari, and Bugatti would not have regularly priced cars listed at the exorbitant amounts listed here. No, the cars that are truly the rarest and most expensive are the cars delegated to one-offs, limited editions, special issues, and rare finds.
Usually, they're commemorative cars, celebrating a car company's anniversary or a special event, or they're cars that won a huge race back in the '50s and '60s. They can even be cars Steve McQueen drove around in his movies.
What makes these sports cars expensive and rare might vary between each model, but there's one common denominator—they're all special for some reason. You won't see a regular Lamborgini Aventador selling for $10 million, for instance, because there are hundreds (maybe thousands?) of them on the road. But you might see a Lamborghini Veneno selling for close to $5 million because there are a lot fewer of them and they were built for a special purpose (which this article will get into).
Hopefully, you won't be disappointed by what you find here—it's an equal mix of old and new, sports cars, and luxury cars. Here are 24 of the rarest cars in the world, and how much they cost.
25

1969 Chevrolet Corvette ZL1 - $1.2 Million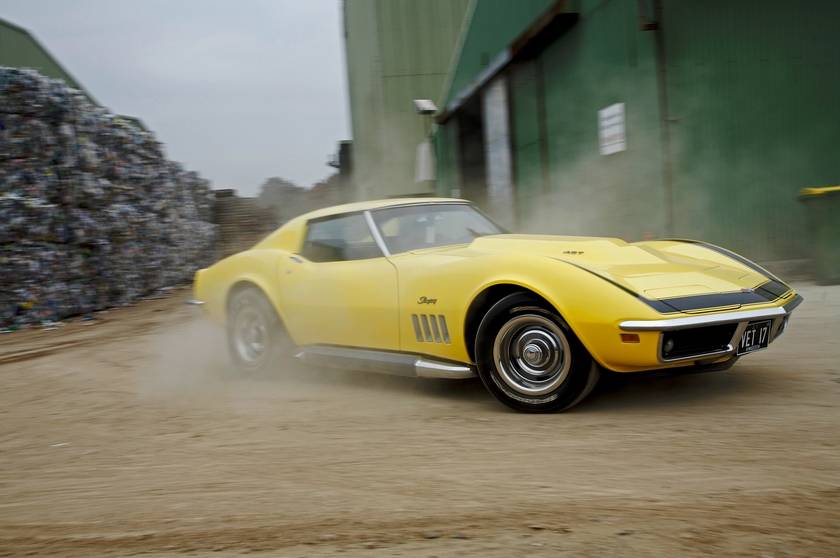 The '69 Corvette ZL1 had a 427 cu-in L88 engine that officially produced 430 hp, although there are several reports claiming it actually made in excess of 500 hp. Either way, the ZL-1 was the most powerful Corvette available at the time.
All that power meant it needed some other upgrades as well. It received special front and rear suspension, heavy-duty brakes, positraction rear axle, and transistorized ignition were all must-have options for the '69 Corvette ZL-1. According to the official records, only two 1969 Chevrolet Corvette ZL1s were sold, and only one of those is fully documented.
24

1957 Jaguar XKSS - $1.5 Million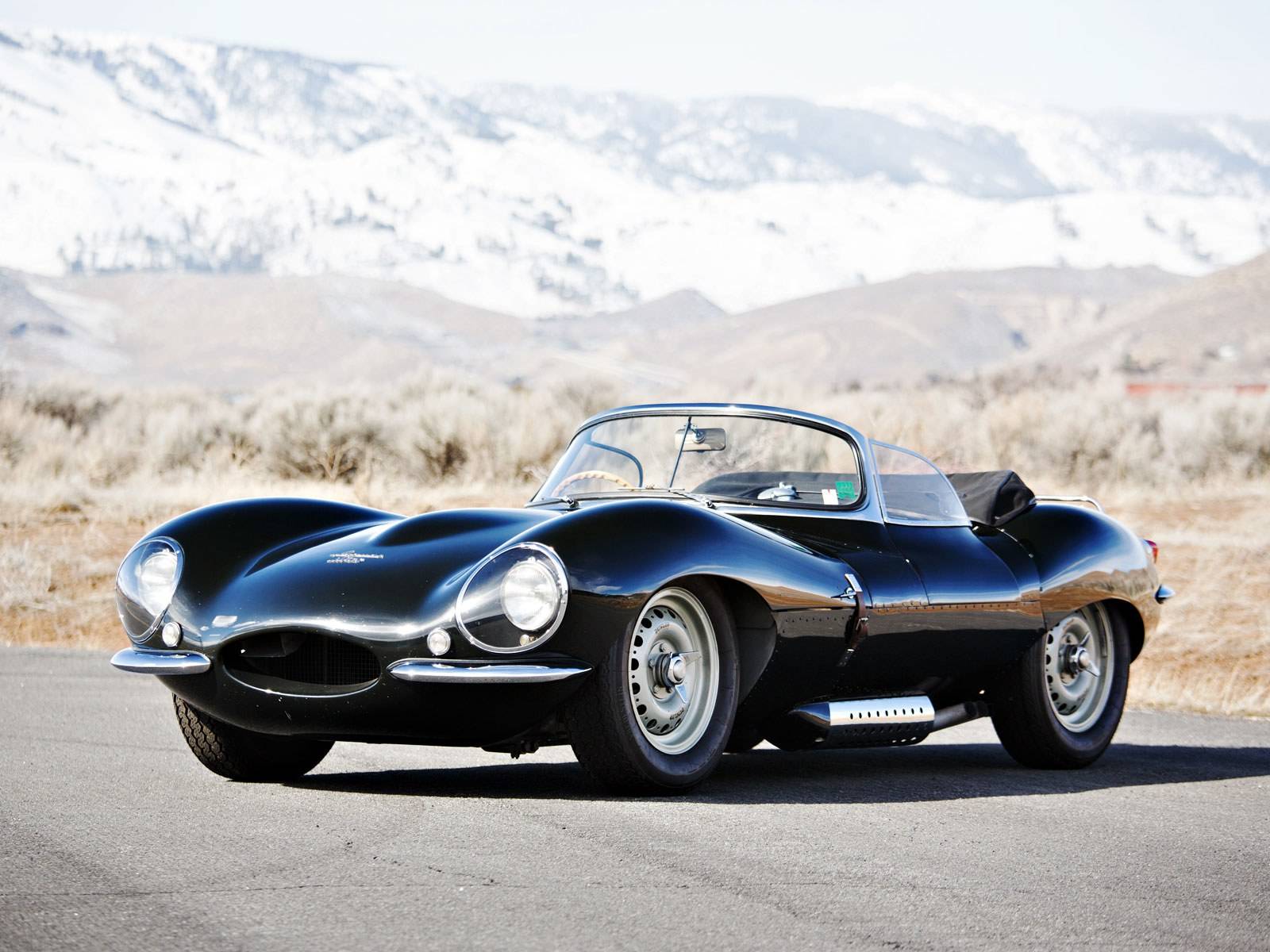 The Jaguar XKSS was a road-friendly version of the Jaguar D-Type race car. It was originally built in 1957 and looks somewhat like a precursor to the Jaguar E-Type. Only 16 of these cars were made over 50 years ago, out of a scheduled 25, and the final nine were built and launched in 2016, built to the exact specifications of the originals.
The car came about after a few completed D-Types were unsold following the 1956 racing season. Sir William Lyons of Jaguar decided to convert the cars to be road-legal in an attempt to exploit the American market, which was heavily into high-performance European cars. "It's based off of the Jaguar D-Type race car and came about as a result of Jaguar pulling out of competitive motorsports at the time," said Barazi, a spokesman for CarSumo.
The Jaguar XKSS was popularized by iconic actor Steve McQueen, who bought one for $5,000 in 1958 and was seen driving it around all over Los Angeles. According to Jalopnik, Steven McQueen's XKSS is worth an estimated $30 million, mainly because of who owned it. But if you have one of the original XKSS models, Jalopnik expects you could fetch $1.5 to $1.6 million for it.
23

2017 Pagani Huayra BC - $2.5 Million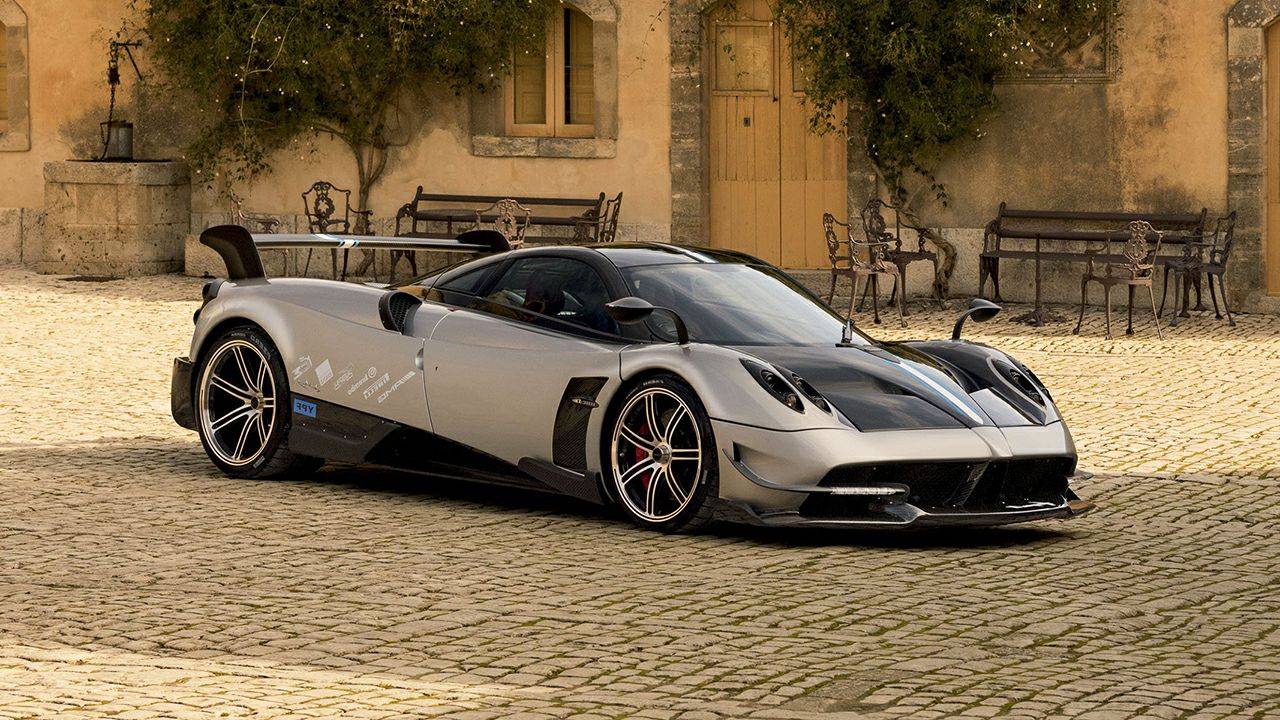 The Pagani Huayra (pronounced why-rah) is an Italian mid-engined supercar that was produced between 2012 and 2018, first as a roadster, and then as the BC model. The car succeeded Pagani's previous car, the Zonda, and had an original price-tag of €850,000. It's named after an Incan wind god, and was named "The Hypercar of the Year 2012" by Top Gear magazine, and was tested and praised very highly by Richard Hammond from the show.
The Huayra was limited to just a 100-unit run, and the car sold out on February 11, 2015. Pagani had an agreement with engine-maker Mercedes-AMG to only produce 100.
The car runs on a massive hand-built, twin-turbo, V12 engine developed specially for it by Mercedes-AMG. It's a 6.0-liter engine and produces 720 hp, allowing a top speed of 238 mph and a 0-60 acceleration time of just 2.8 seconds. The BC is a track-focused version of the car that was named after Horacio Pagani's late friend, Benny Caiola. Only 20 were produced, with a price-tag of €2.1 million (or about $2,500,000), and an improved V12 engine that gives it 745 hp.
22

2013 Pagani Zonda Revolucion - $2.6 Million
The Pagani Zonda, as previously mentioned, was the car preceding the Huayra. It's a mid-engined supercar that debuted in 1999, and production ended in 2018 after the release of the Zonda HP Barchetta. Other commemorative specials were released that same year, including this, the Revolucion. Only 135 Zondas have been built since 2009, both as coupes and roadsters, and the third variant, the Barchetta.
The Zonda Revolucion is a special, final version of the car that was released only to special clients and family members, during "Vanishing Point 2013," the international Pagani gathering. Mercedes-AMG developed the engine, a 6.0-liter V12 that produced 789 hp and an Xtrac 672 6-speed transversal and sequential gearbox that could change gears in 20 milliseconds. Only five of these cars were built, and they were priced at €2.2 million before taxes, or around $2,620,000.
21

Alfa Romeo 33 Stradale - $3 Million+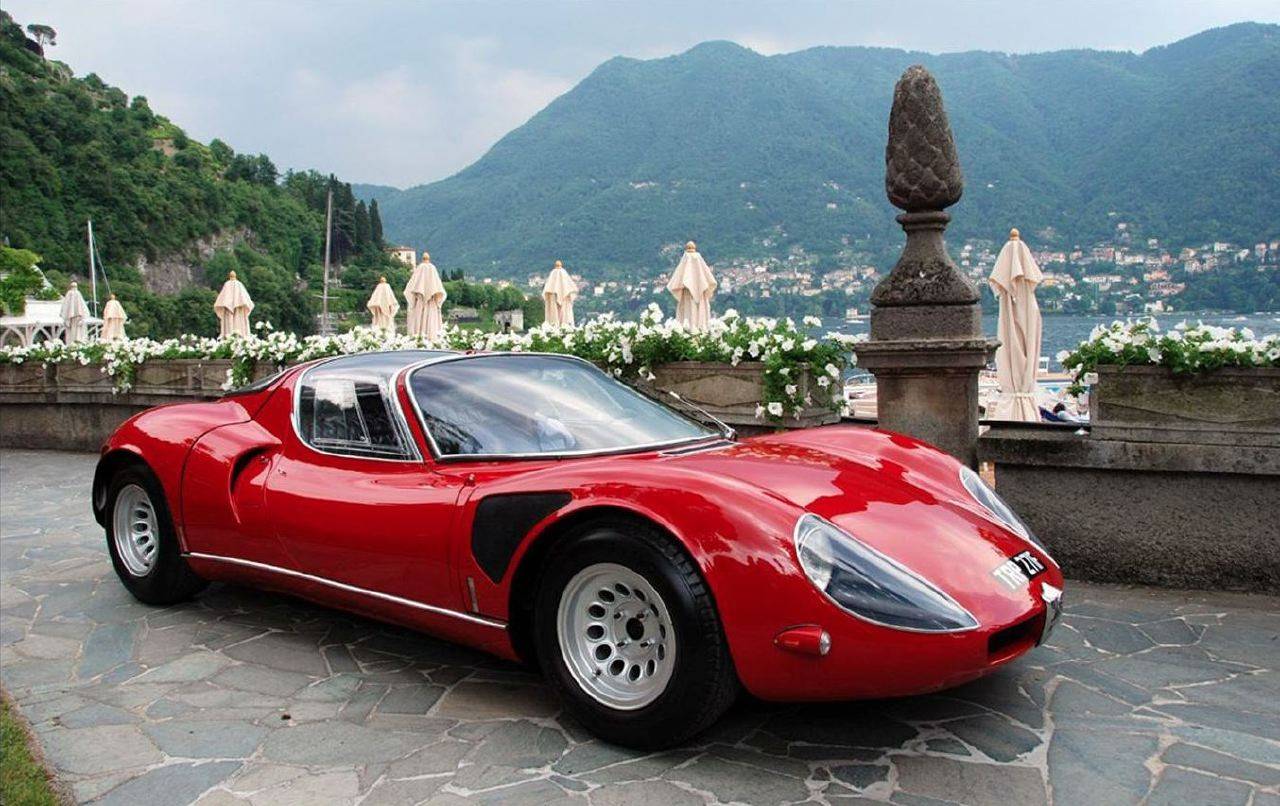 The Alfa Romeo 33 Stradale ("stradale" is Italian for "road-going") was an Italian sports car built between 1967 and 1969. Only 18 of the cars were built. As the name indicates, it is a street-legal version of a racing car, in this case, the Autodelta Alfa Romeo Tipo 33 sports prototype.
The engine produced was a 2.0-liter V8 that featured SPICA fuel injection, four ignition coils, and 16 spark plugs—it was specially built for this car. It gave the Stradale a top speed of 160 mph and a 0-60 time of 5.5 seconds, which wasn't bad for 1967.
According to Alfa Romeo, this car's original launch price was 10 million Italian lire, which was about $6,150 at the time. Estimates for this car now sit at around $3 million and above, and Barazi of CarSumo thinks that, because they so rarely are shown at auction, the price could be much higher than that $3 million estimate.
20

1954 Oldsmobile F-88 - $3.24 Million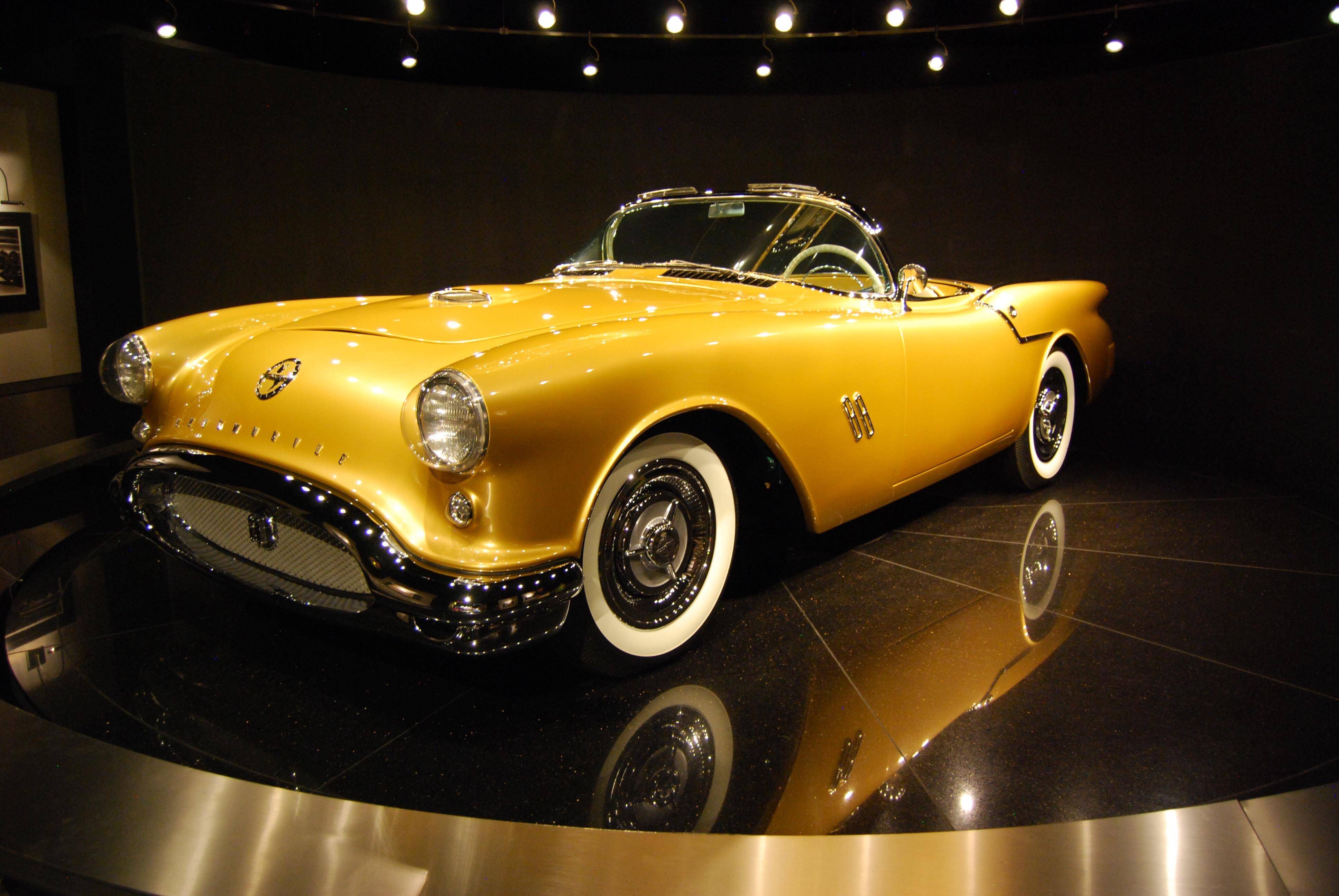 The Oldsmobile F-88 was a "dream car" built in 1954, with the initial sketches drawn by Bill Lange. It was built on the chassis of a Chevrolet Corvette and used the same 102-inch wheelbase, and the body was built of fiberglass. The car used a 5.3-liter Super 88 V8 engine with a four-barrel carburetor, giving it up to 250 hp, and a Corvette-derived rear axle. The instrument panel on the car was later used on the Cutlass.
Many people believe that the F-88 was the car that changed the style of cars for the new, upcoming era. In 2005 the car was sold at the Barrett-Jackson Collector Car Auction to John and Maureen Hendricks for $3.24 million, and it's now on display with its own showroom at the Gateway Colorado Automobile Museum.
Rumors abound that a second F-88 was built and met a grisly death during a fire between display shows. But those rumors are unfounded. Either way, this is not your typical Oldsmobile, as you can tell by its sleek, golden body and pristine condition. We doubt this thing even got driven around, as who would want to mess up a thing of beauty like this? The F-88 is an example of car manufacturing transcending to art.
19

1994 Ferrari F40 LM - $3.3 Million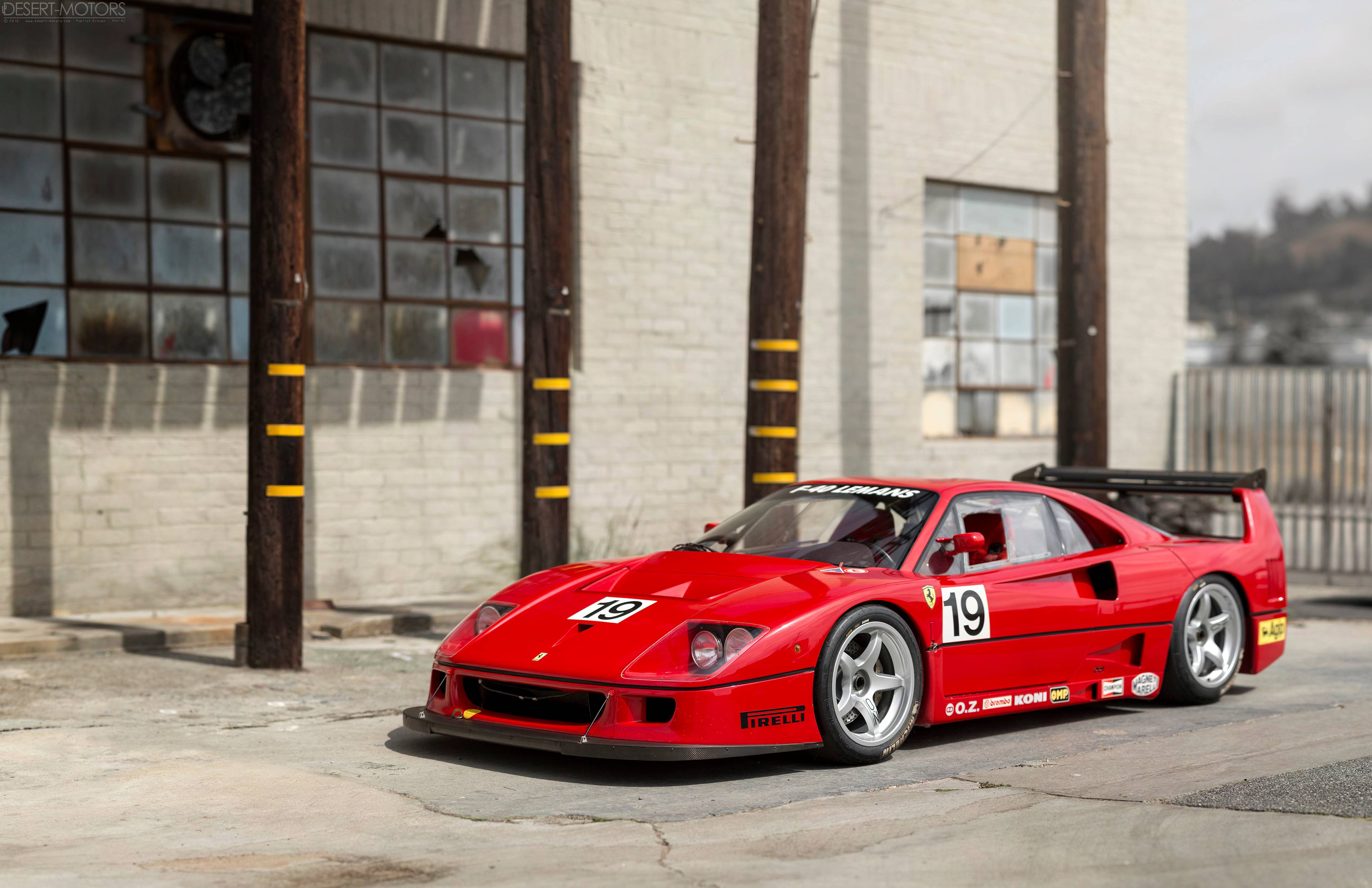 The Ferrari F40 is a classic body style from Ferrari—a mid-engined, rear-wheel-drive sports car that was built between 1987 and 1992. The F40 was the successor to the Ferrari 288 GTO, designed to celebrate the company's 40th anniversary. It was the last car design personally approved by the late, great Enzo Ferrari. It was also Ferrari's fastest, most powerful, and most expensive car at the time, with a suggested retail price of $400,000 (around $860,000 today), a twin-turbocharged V8 giving it 471 hp giving it a top speed of 199 mph. One of the original 1,311 produced sold to Formula One driver Nigel Mansell in 1990 for £1 million, a record that held until the 2010s.
Of the 1,311 F40s made, only 19 of them were F40 LMs, according to Sotheby's. According to GTSpirit, a 1994 F40 LM was expected to sell for between $2-$2.5 million, but it ended up going for $3.3 million. The F40 LM was featured in a number of races, debuting at the 1989 Laguna Seca Raceway in the GTO category. In 1995 the car won the 4 Hours of Anderstorp race, but then retired in 1996 after it wasn't competitive against the newly-entered McLaren F1 GTR.
18

W Motors Lykan HyperSport - $3.4 Million
The Lykan HyperSport is a Lebanese limited-production supercar that was built by a United Arab Emirates-based company, W Motors. It was built in 2012 with the help of Lebanese, French, and Italian engineers, and is the first sports car to be designed and manufactured indigenously in the Middle East.
The car was made famous by its introduction in the film Furious 7, where a HyperSport smashes through skyscrapers. It can go from 0-60 mph in 2.8 seconds and has a top speed of 240 mph. Only seven units were produced, making it one of the rarest supercars, and it also came with a price-tag of $3.4 million, making it the third most expensive production car built to date, after the Lamborghini Veneno and the Maybach Exelero.
The HyperSport's headlights were embedded with jewels: titanium LED blades and 420 15ct diamonds, though buyers could also pick rubies, and yellow diamonds and sapphires to integrate, depending on the color choice.
As if the precious gemstones weren't enough, the 3D infotainment system can even generate holographs (think Princess Leia from Star Wars), and the leather interior is stitched with gold thread. But not all the money went to extraneous things, as you can tell by its 3.7-liter twin-turbo flat-six engine that produces 780 hp.
17

Mansory Bugatti Veyron Linea Vivere - $3.4 Million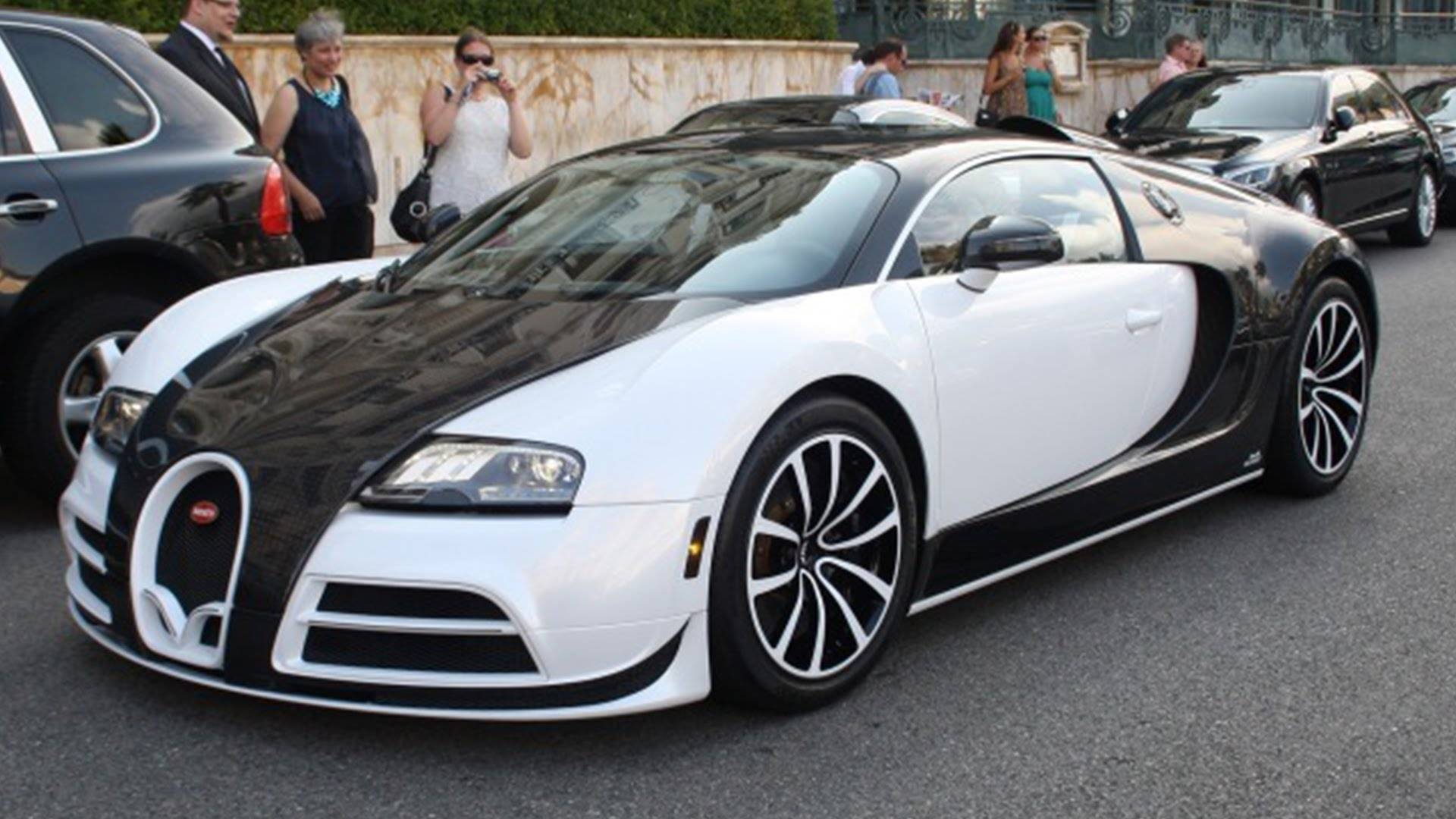 The Bugatti Veyron EB 16.4 is one of the most famous and popular supercars, and has been ever since its release in 2005. The supercar went through multiple iterations until production ceased in 2015 and the Bugatti Chiron was introduced. The original version of this car has a top speed of 253 mph and was named "Car of the Decade" and "Best Car (2000-2009)" by Top Gear. The Veyron Super Sport is also recognized by Guinness World Records as the fastest street-legal production car in the world, with a top speed of 267.856 mph, while the Veyron Grand Sport is the fastest roadster in the world with a top speed of 254.04 mph.
Several special variants of the car have been produced, including this one, the Mansory Vivere edition. While only 270 examples of the original Veyron were built, only three of these special edition cars were produced, one of which is on sale on James Edition for $3.4 million. It runs on a quad-turbocharged 8.0-liter W16 engine. The car is finished in matte white, with the exterior featuring the infamous Mansory Carbon Fiber weave, new carbon front, and rear bumpers, and a redesigned hood. The interior has also been extensively modified with custom Mansory parts, such as hand-stitched black-and-white leather upholstery that matches the exterior.
16

2013 Lamborghini Veneno - $4.5 Million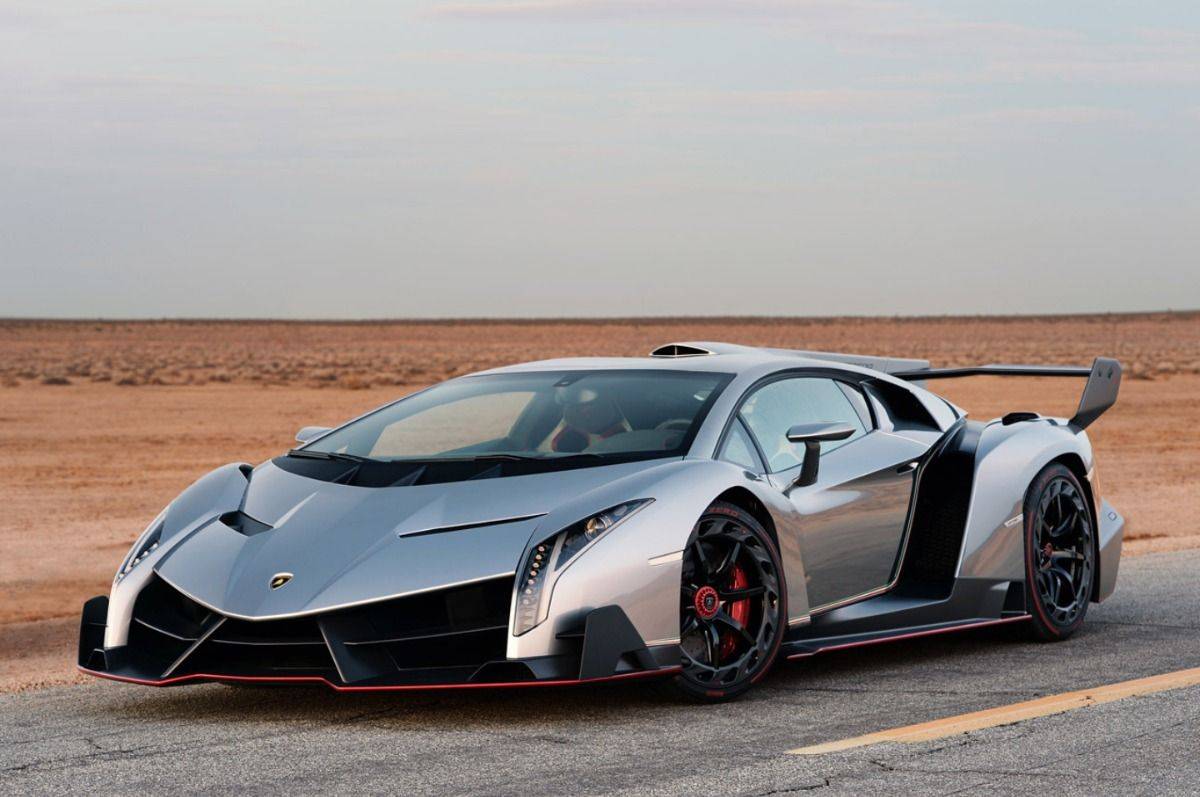 The Lamborghini Veneno is a limited-edition supercar that is based on the Lamborghini Aventador, built to commemorate the company's 50th anniversary. It's named after a fighting bull from the 1900s, and it was shown at the 2013 Geneva Motor Show, where the asking price was $4.5 million, making it one of the most expensive production cars in the world (second-most, actually). The prototype shown, called Car Zero, was finished in gray and included Italian flag vinyl on both sides of the car.
The car's engine is an upgrade of the Aventador's, a 6.5-liter V12 that produces 740 hp, a top speed of 221 mph, and a 0-60 mph acceleration of 2.8 seconds.
A roadster version of the Veneno was produced in 2014, unveiled on the Italian naval aircraft carrier Cavour. The performance of the car remained the same as the former coupe, though it was 110 pounds heavier due to chassis reinforcing components, though it was inexplicably cheaper: €3,300,000 (around $3.9 million). Only five of these cars were made.
15

1955 Mercedes 300SL Gullwing - $4.62 Million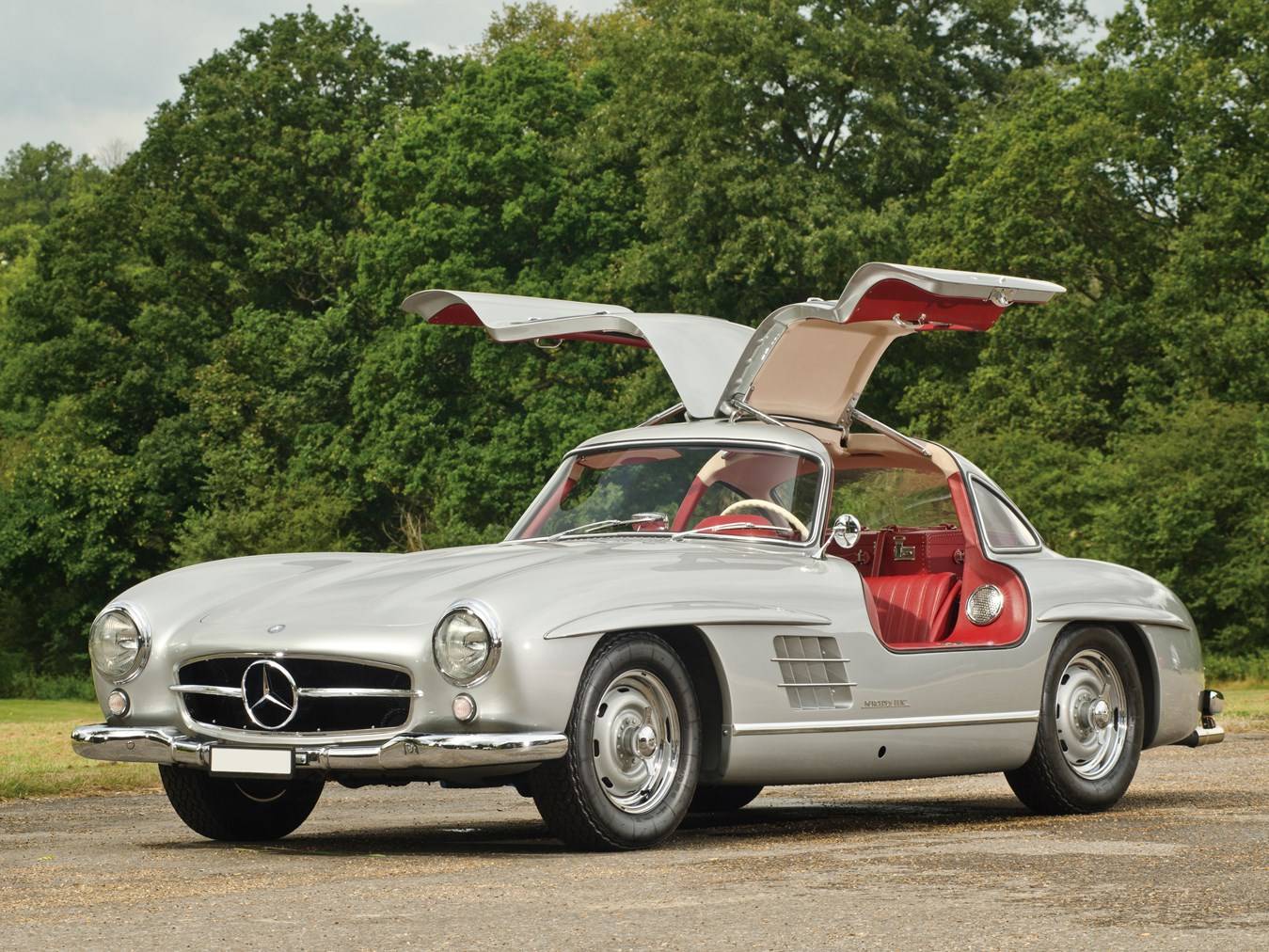 The Mercedes-Benz 300SL Gullwing is a classic, iconic car that is used in many productions and owned by quite a few collectors today. Still, it's one of the rarest cars in the world, and it fetches a ridiculously high asking price. The 300SL is a grand tourer and the fastest production car of its day. It was built as a toned-down Gran Prix car, tailored to attract the affluent high-performance enthusiasts in post-War America. The car was immediately successful after its debut at the 1954 New York Auto Show. 1,400 coupes and 1,858roadsters were built between 1954 and 1963, for a total of 3,258 cars.
The 300SL was considered "a race car for the street," as suggested by New York Mercedes' distributor Max Hoffman. It ran on a 3.0-liter overhead cam straight-six engine that delivered 215 hp (or 240 with optimal variants), and a top speed of 160 mph, making it the fastest production car of its time. As Barazi of CarGurus has said, "The 300SL was the most technologically advanced vehicle to hit the market in the 50s." And because of that, you're going to be paying seven figures for one—and even more for an aluminum alloy version. For instance, one aluminum alloy version sold at auction for $4.62 million in 2012, AutoBlog reported.
14

2009 Koenigsegg CCXR Trevita - $4.8 Million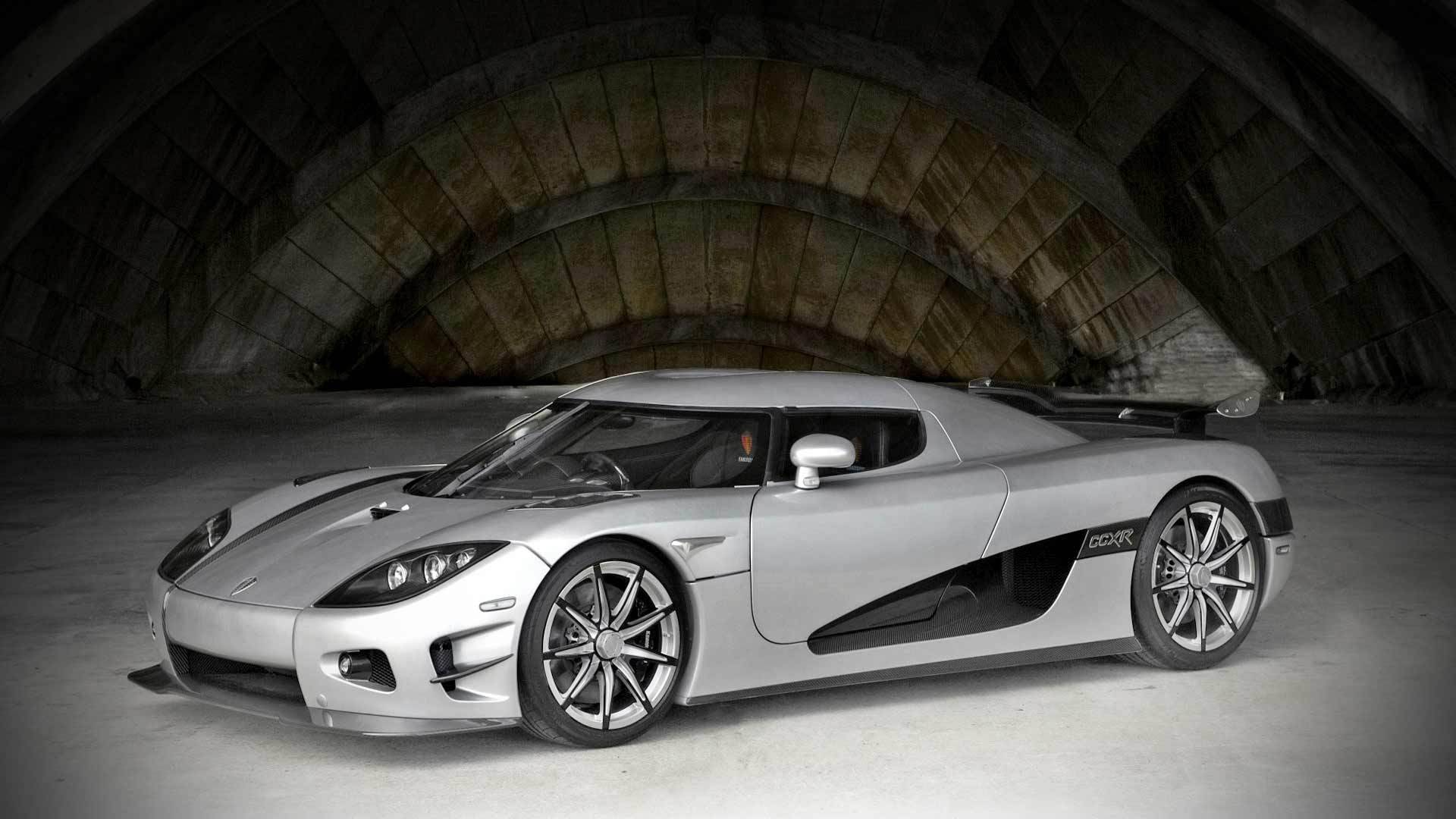 The Koenigsegg CCXR is the "most environmentally friendly" version of the CCX, powered by the same 4.8-liter twin-supercharged V8 engine but running on E85 and E100 ethanol fuel. When running on ethanol, the power of the car is boosted to 1,004 hp as a direct result of the cooling properties of the ethanol in the engine's combustion chambers. In 2009 Forbes chose the CCXR as one of the ten most beautiful cars in history. But this was before the CCXR Trevita was unveiled, which is an even more limited version of the CCXR that featured a diamond weave carbon fiber finish.
The car's Koenigsegg Proprietary Diamond Weave was a new and unique method used to manufacture carbon fiber. Only two of these cars were made out of the planned three, because of the cost to produce them. One is owned by Floyd Mayweather.
"Trevita" translates to "three whites" in Swedish, and as Koenigsegg put it: "The CCXR Trevita uses white carbon fibers designed to shine like a million diamonds when the light hits the car." When Floyd Mayweather bought one of the cars, the boxer posed next to it and posted on Instagram: "My 4.8 million dollar car. $4,800,000. Koenigsegg CCXR Trevita supercar." That's how we know how much these things cost.
13

1928 Mercedes-Benz S-Type 26/120/180 Sports Tourer - $5-6 Million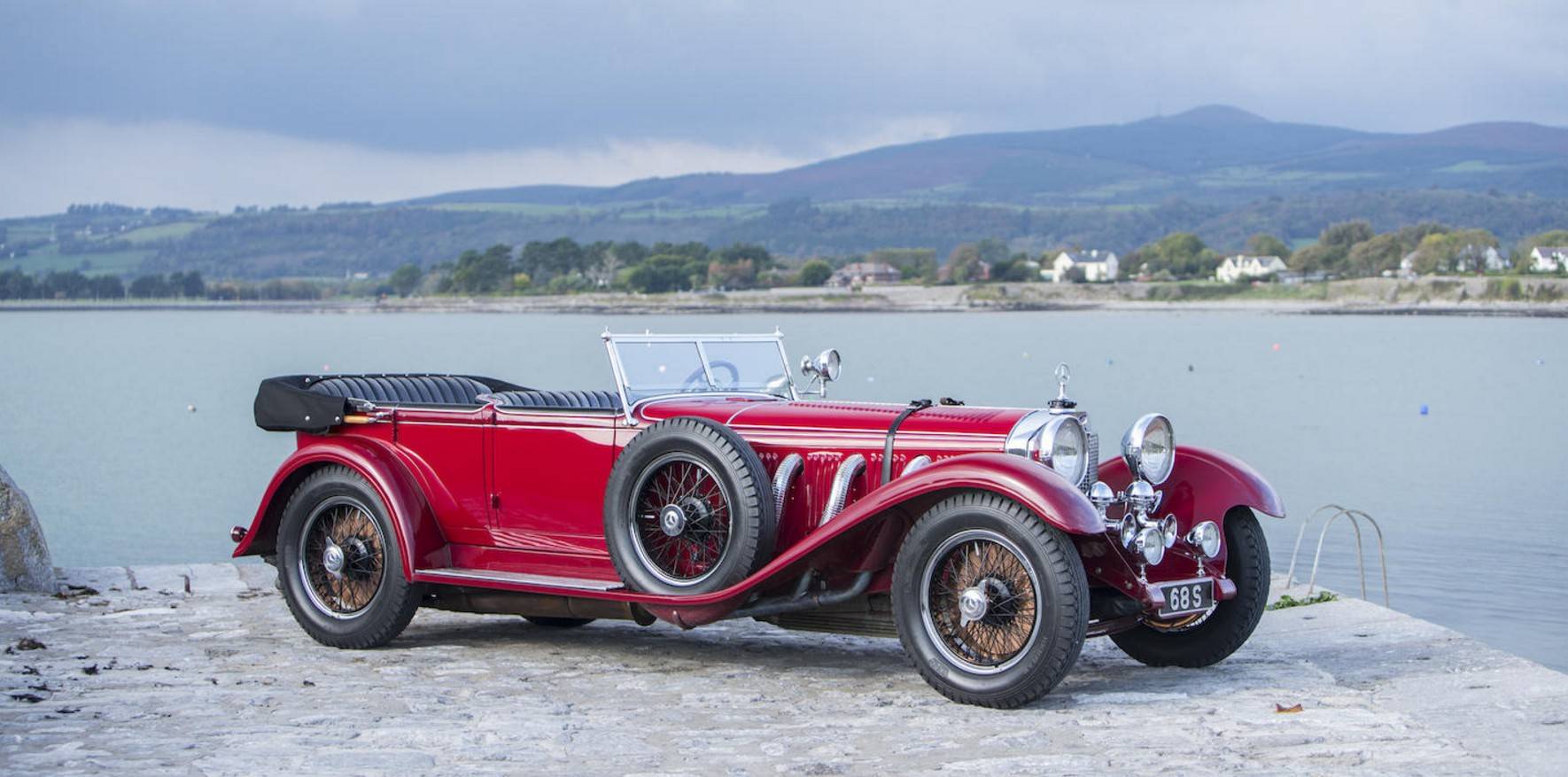 Mercedes and its successor, Mercedes-Benz, was one of the first foreign car companies to achieve major success in America. By the 1920s, the company's K and S models were some of the most expensive vehicles on the market, delivered mainly through a New York distributor to some of the wealthiest people in the country, including General Motors magnate Cliff Durant. This four-passenger is a sports tourer was originally sold to vaudeville singing star Al Jolson, who posed with the car and his wife in New York in 1928. He maintained the car until 1947, when he sold it to Brooks Stevens, a young man revered as "The Seer Who Made Milwaukee Famous" (according to Sotheby's).
The chief designer of this car was actually Ferdinand Porsche, of a different car company you might recognize. There were originally 150 of these sports tourers produced, but only a handful have survived into the 21st century, making it one of the rarest cars in the world. A recent Gooding & Company auction in Pebble Beach had this car on its lot with an estimated price of $5-$6 million. As you can see, it is a beautiful piece of work from Porsche, one that Mercedes should be proud (and a little jealous) of.
12

Porsche 550 Spyder - $6 Million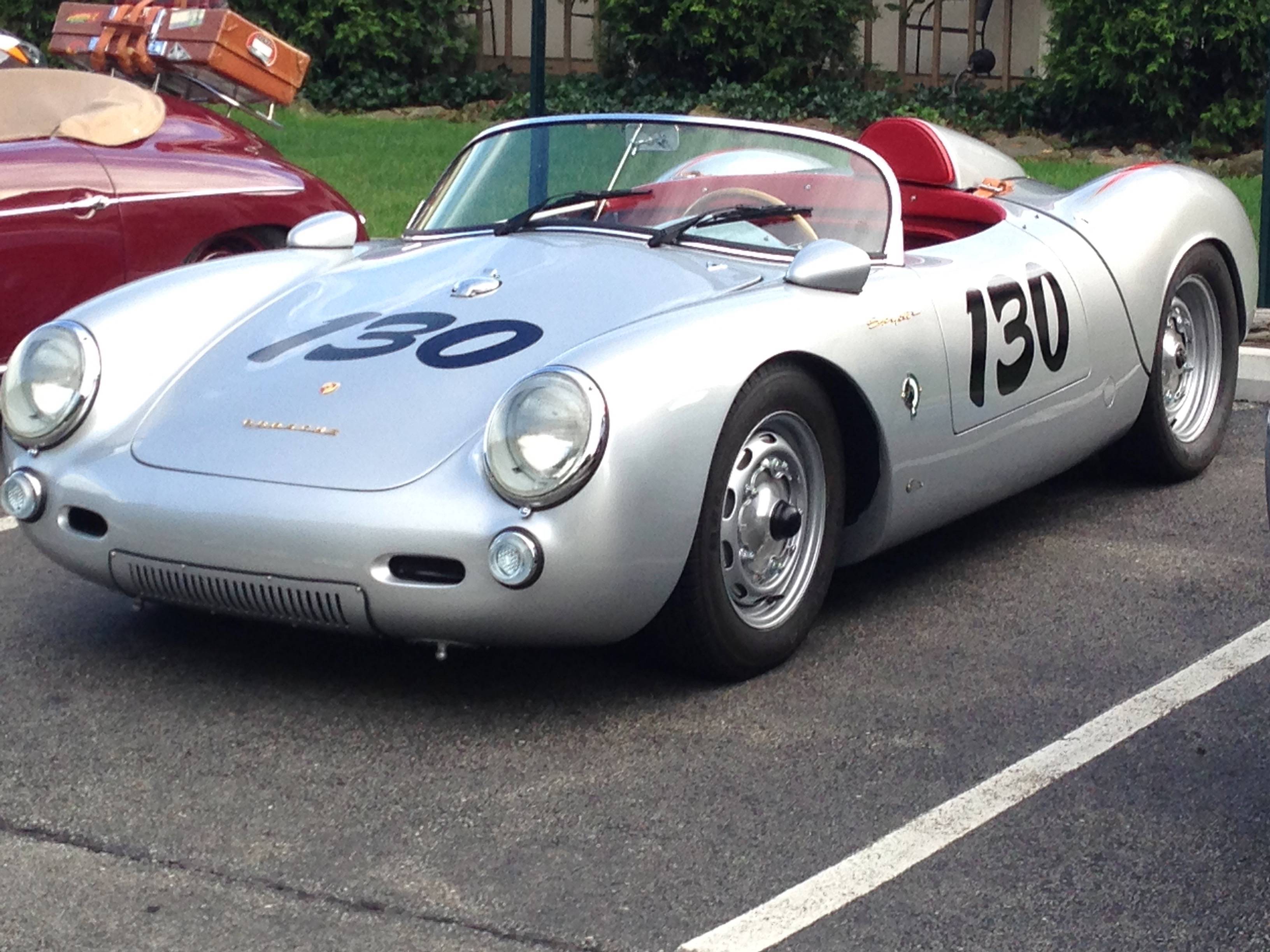 The Porsche 550 Spyder was a super popular race car produced between 1953 and 1956. Only 90 of these cars were made, and of course, a lot less have survived into the modern era. An all-aluminum 1.5-liter four-cylinder boxer engine known as the "Fuhrmann Engine" powered the car, producing 110 hp. The car was inspired by the Porsche 356, built by Ferry Porsche, as well as other Spyder prototypes built and raced by Walter Glöckler.
The 550 was built low to the ground to make it a sufficient race car, and this was demonstrated when Formula One racer Hans Hermann drove a 550 under closed railroad gates during the 1954 Mille Miglia.
The 550 Spyder was both a track and road car. It was almost always in winning positions (top three spots) during races. Comedian Jerry Seinfeld owned one that was sold alongside 16 other cars (14 other Porsches) recently for $22 million. This car alone sold for $5,335,000. But another model was sold at a Bonhams Goodwood Revival Sale for $6 million. Both of these sales make it one of the most expensive Porsches ever sold. It's estimated that only 46 or fewer 550 Spyders still exist today.
11

1964 Ford GT40 - $7 Million
The Ford GT40 is the original high-performance race car that was the precursor to the now-popular Ford GT supercar. The GT40 was based on the British Lola Mk6 and was powered by a series of American-made engines built solely for the car. The GT40 won the 24 Hours of Le Mans four consecutive times, from 1966 to 1969, and finished 1-2-3 in 1966. With Henry Ford II in attendance at Le Mans, the Mk II GT40 gave Ford the first Le Mans victory for an American manufacturer in 1966.
The car was produced to win long-distance races, primarily against Ferrari, who won Le Mans six times in a row from 1960 to 1965. As you can see, Ford succeeded in their one-sighted mission.
The car was named after its style, a Grand Tourer, and its overall height of 40 inches. Only 105 of these cars were produced between 1964 and 1969. They all ran on different sized V8 engines, including a 4.7-liter engine in the Mk I, a 7.0-liter FE engine in the MK II (the same engine that got them the 1-2-3 finish in 1966), a detuned, 306-hp 4.7-liter engine in Mk III, and the same engine in Mk IV as in Mk II. These cars are extremely rare and valuable these days, as a prototype GT40 was sold in 2014 for $7 million, according to Hemmings.
10

2008 Maybach Exelero - $8 Million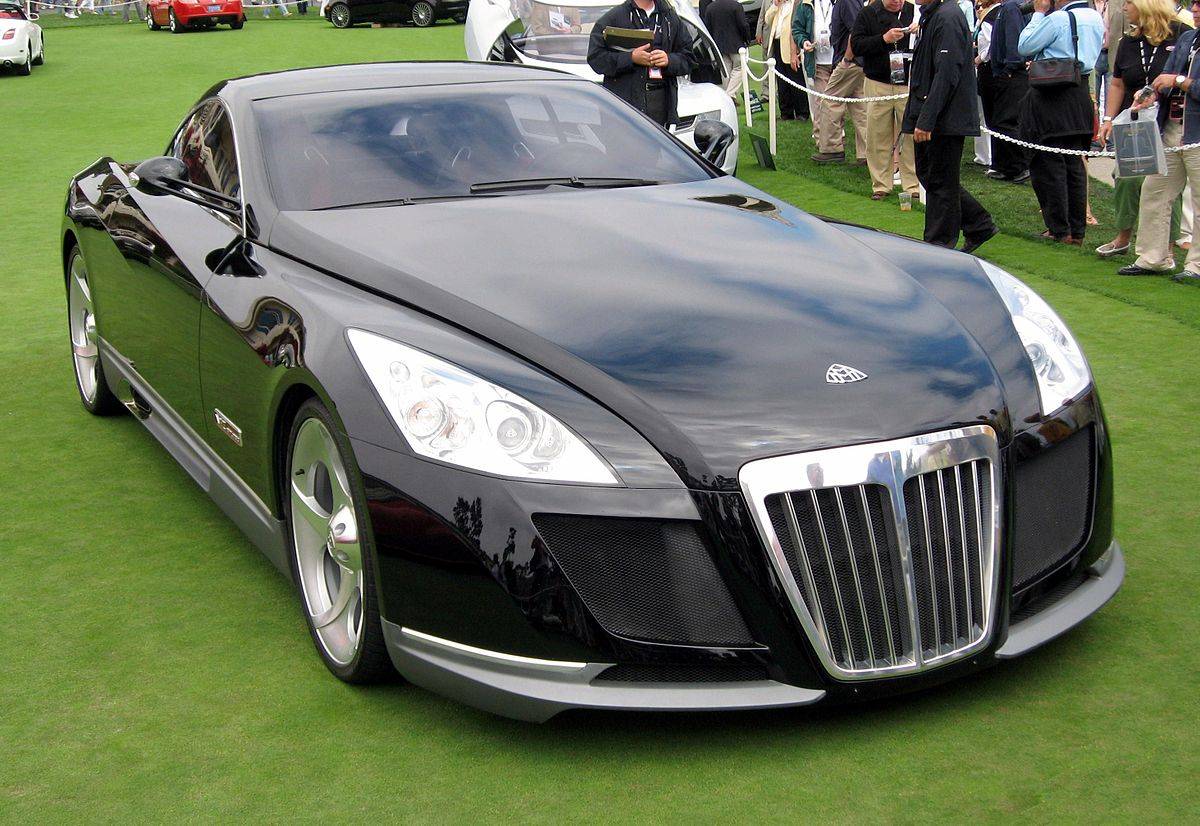 The Maybach Exelero is a one-off high-performance sports car made by the German manufacturer Maybach-Motorenbau GmbH, a subsidiary of DaimlerChrysler. The car was unveiled in 2005. It was powered by a twin-turbo V12 engine that produced 690 horsepower, a top speed of 218 mph, and a 0-62 mph acceleration time of 4.4 seconds.
The car was used in an episode of the long-running German show Cobra 11, which made it somewhat famous. According to Top Gear, the car was purchased by American rapper Birdman in 2011 for $8 million, though Motorvision tracked down the car and reported the previous sale was unfounded. They found that the car was owned by Mechatronik and located in Germany. Rapper Jay-Z also featured the car in his music video "Lost One," which gave the car a renewed high profile.
9

Bugatti Type 41 Royale Kellner Coupe - $9.7 Million
Before Bugatti was known for their high-end, high-priced supercars, they were known for their luxury vehicles. The Type 41, better known as the Royale, was a large luxury car built between 1927 and 1933. It weight approximately 7,000 pounds (which is a lot), and used a 12.763-liter straight-eight engine (which is huge). For comparison, a modern Rolls-Royce Phantom is 20% shorter and 25% lighter than the Bugatti Type 41. In fact, the Type 41 is one of the largest cars in the world—and unofficially, it's one of the most stylish.
Ettore Bugatti planned to build 25 of these cars and to sell them to royalty as "the most luxurious car ever," but you'll note that the cars were built during the Great Depression, so his timing was a bit off….
Not even European royalty was buying cars such as this during that time, so only three of the seven made were sold. The chassis alone cost $30,000 to build when it was first made. Today, six of the cars exist, and one of them was destroyed in a wreck. In 2001, Forbes reported the price-tag of this car at $10 million, though CarBuzz reported in 1987 that one had sold at auction for $9.7 million.
8

1953 Jaguar XK120-C - $13.2 Million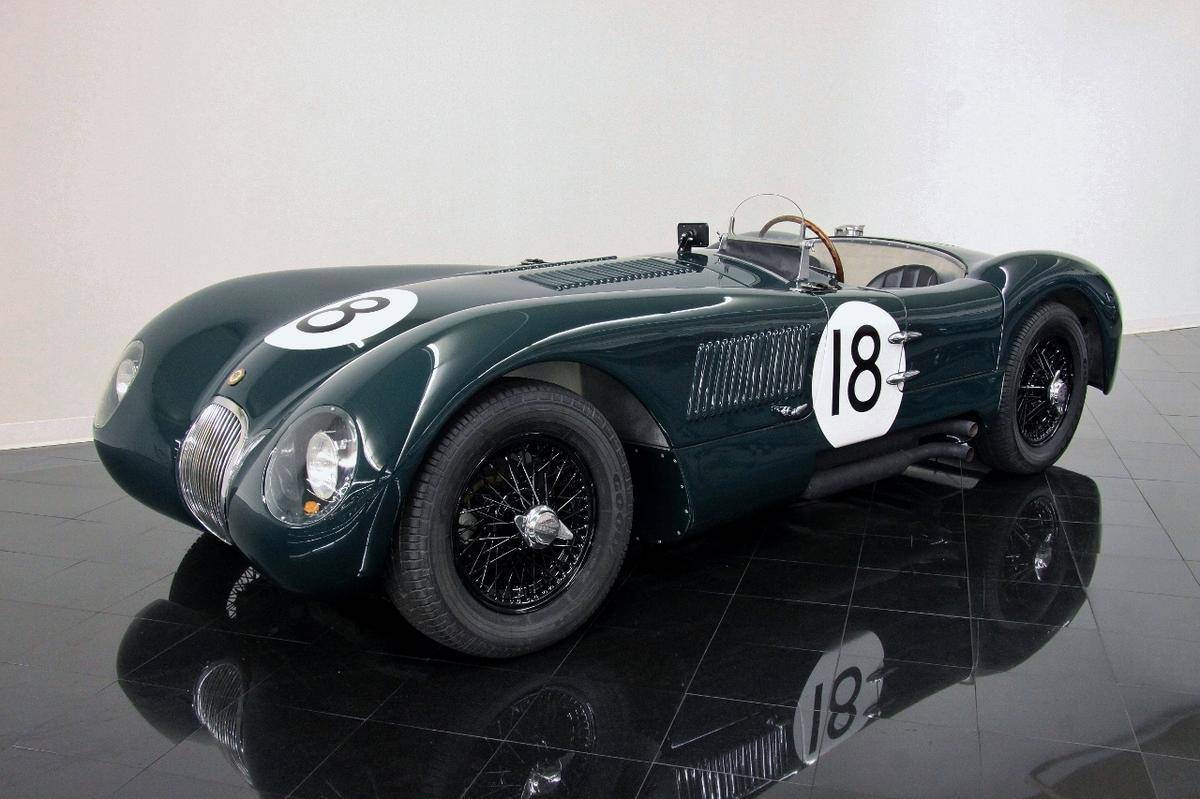 The Jaguar XK120-C, or the C-Type, was a racing sports car from Jaguar produced between 1951 and 1953. The car was built using a lightweight tubular frame and an aerodynamic body developed by Heynes, RJ Knight, and Malcolm Sayer. Only 53 of these cars were built, and 43 of them were sold to private owners, making it possibly the rarest Jaguar in the world. One thing is certain: When a '53 C-Type sold at an RM Auction in Italy in 2015 for $13.2 million, it became the most expensive Jaguar ever sold.
The road-version car ran on a 3.4-liter twin-cam straight-six engine that produced between 160 and 180 bhp, while the track-version had a 205 bhp tuned engine. The C-Type was very successful at racing, proven by its two wins at the Le Mans 24 Hours race, first in 1951, and then in 1953. They lost in 1952 because Jaguar was worried about the reported speed of the new Mercedes-Benz 300SLs, so they modified the aerodynamics to increase speed, but the rearrangement led to overheating from a vulnerable cooling system.
7

1998 McLaren F1 LM - $13.75 Million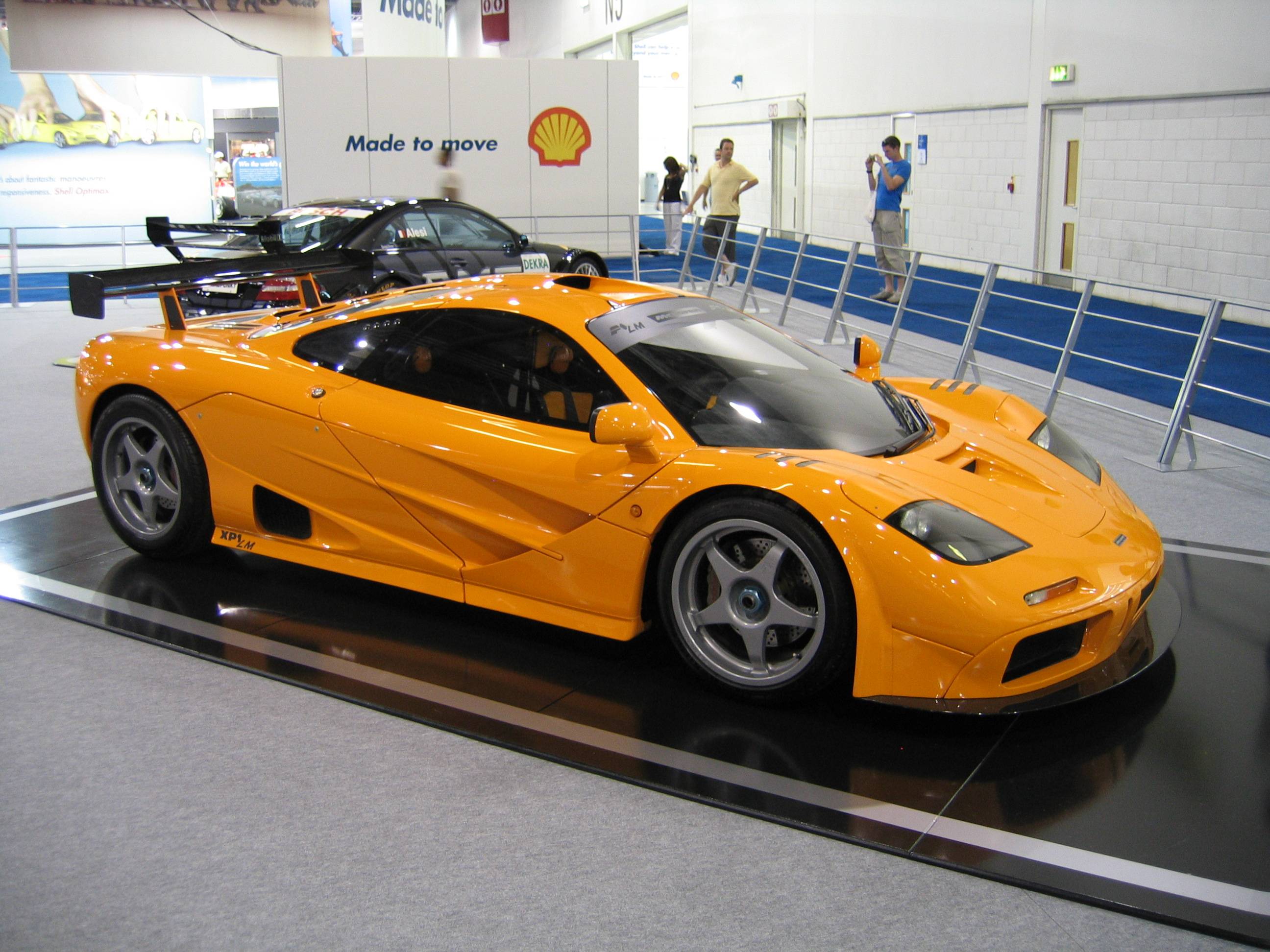 The McLaren F1 LM is a track-oriented version of the infamous McLaren F1. The car was built to commemorate the five McLaren F1 GTRs that competed in the 1995 24 Hours of Le Mans race and finished in first, third, fourth, fifth, and thirteenth place. The LM is based on the same F1 GTR, with the chassis from a standard F1. Only six of these cars were made, and five were sold. The sixth was retained by McLaren to use as the platform for developing the F1 chassis. The F1 LMs can all be identified by their Papaya orange paintjobs, a color chosen in tribute to Bruce McLaren, whose race color was the same.
The car uses the same engine as the 1995 F1 GTR, but without the race-mandated restrictors. It's a 6.1-liter V12 that produces 680 hp, tested 0-60 mph in 3.9 seconds (due to big wheelspin at the start of the test). It was once the holder for a few records, including the 0-100-0 mph, which it recorded in 11.5 seconds and over a distance of 828 feet. The car's top speed is 225 mph, which is less than the standard F1 GTR due to added aerodynamic drag. One of these cars was auctioned off in 1998 for $13.75 million.
6

1970 Porsche 917 - $14 Million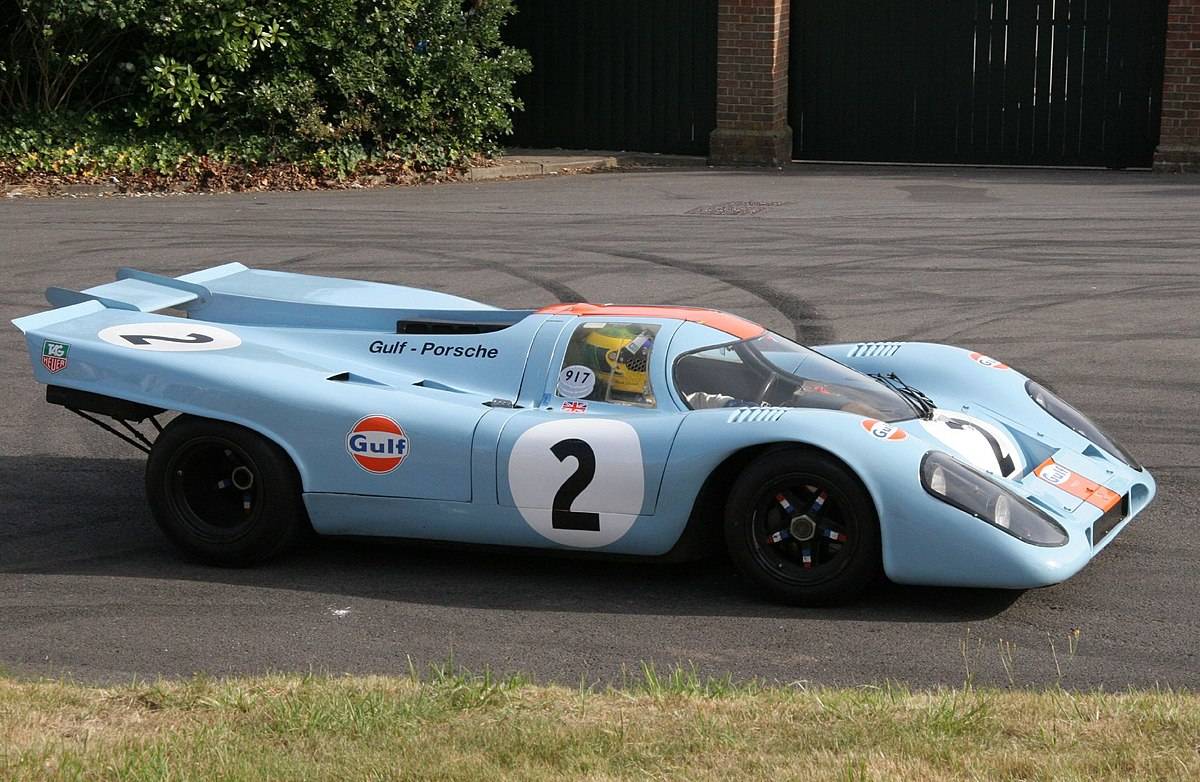 The Porsche 917 is a sports car prototype that is famous for a few reasons. First, it gave Porsche its first overall wins at the 24 Hours of Le Mans race in 1970 and 1971. Second, it was featured in the Steve McQueen film Le Mans. In 2017, the car driven by McQueen in the film sold at auction for $14 million, which was a record price for Porsche.
The car was powered by a Type 912 flat-12 engine of 4.5, 4.9, or 5 liters, and was capable of reaching 0-62 mph in just 2.3 seconds, and with a test track top speed of 240 mph.
5

1962 Aston Martin DB4 GT Zagato - $14.3 Million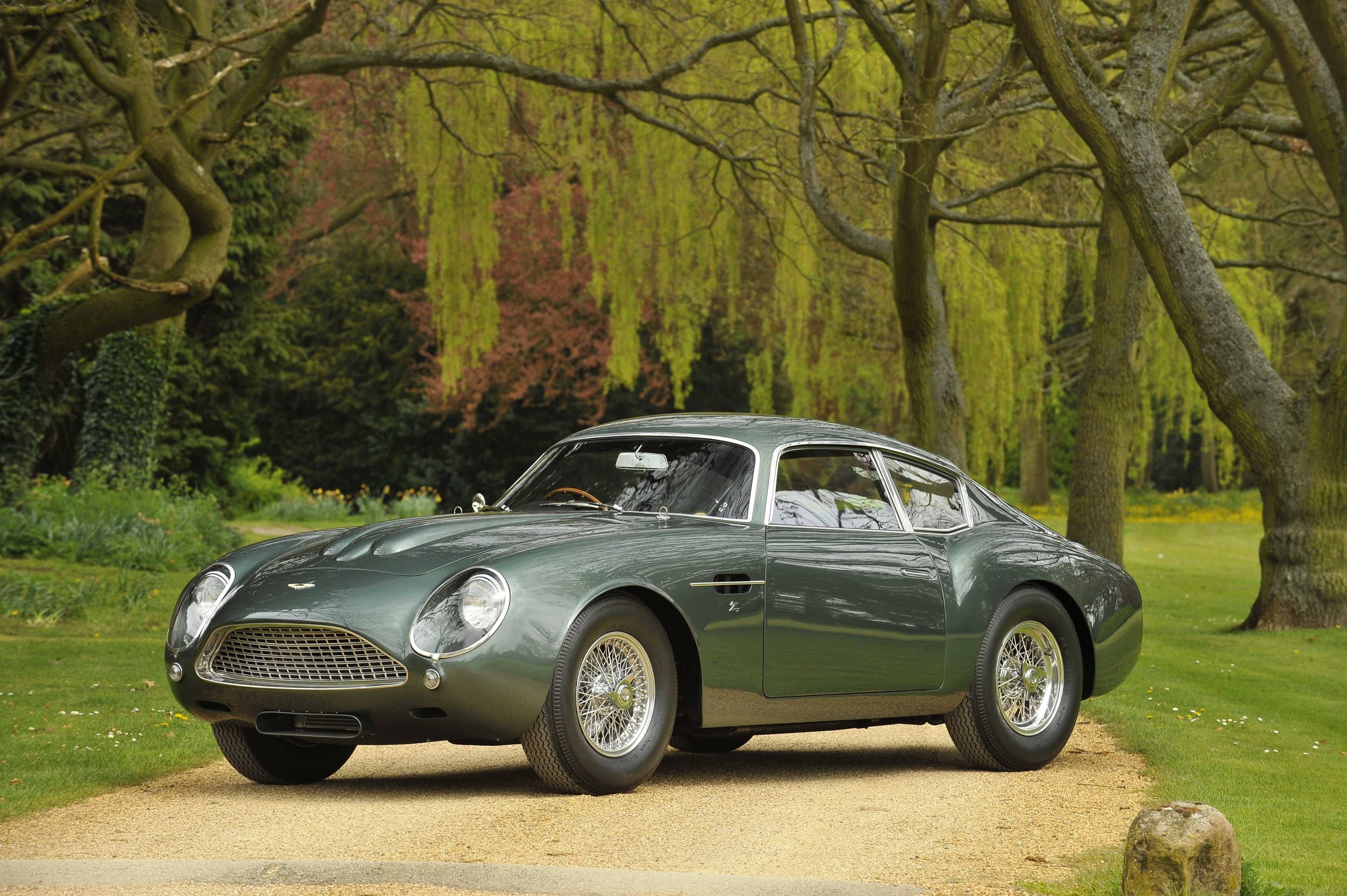 The Aston Martin DB4 GT Zagato was unveiled at the 1960 London Motor Show as a lightened, improved version of the standard DB4 GT. It was improved at the Zagato factory in Italy, where the car was expected to have a run of 25 units, but ended up ceasing production on the 20th. The car has a popular history, which has resulted in two subsequent cars being named "Zagatos," both based on the DB4. Zagato is one of the world's most well-known coachbuilders. They've been around since 1919 and have designed some of the most memorable cars, including this one.
The car was powered by a 3.7-liter twin-spark straight-six engine that produced 314 hp, had a 0-60 acceleration time of 6.1 seconds, and a top speed of 154 mph. All of the steel components of the DB4 were replaced on this car with aluminum, making it smaller, more aerodynamic, and 100 pounds lighter. One of the originals recently sold at auction for $14.3 million.
4

1961 Ferrari 250 GT California SWB Spider - $17.16 Million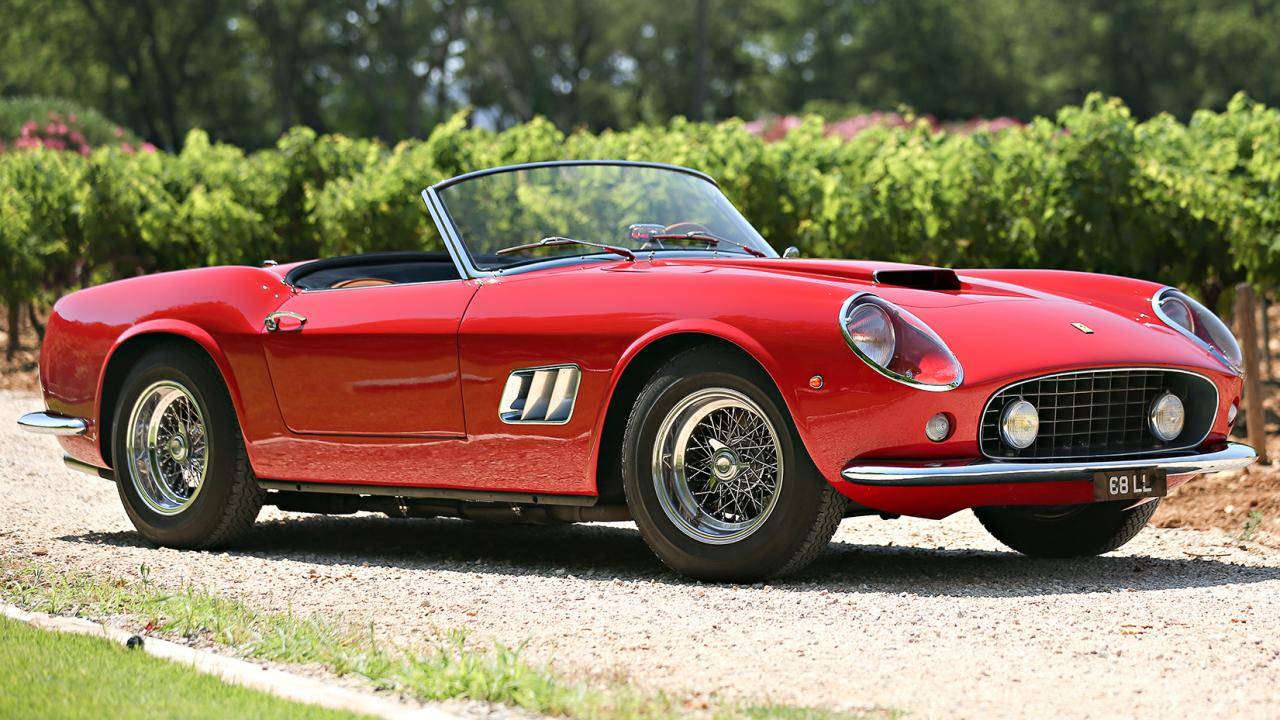 This beautiful car probably looks a bit familiar to a few readers, and that's because a Ferrari 250 GT was the same car that was used in the '80s blockbuster, "Ferris Bueller's Day Off." "Only 55 of these cars were ever made, making it one of the most sought-after Ferraris on the market," says Shayrgo Bazari of CarSumo. The Ferrari 250 GT was built between 1953 and 1964, with many racing models built in between those years.
The car featured in Ferris Bueller's Day Off was a replica, fiberglass-bodied version of the 250 GT Spyder California. A 1961 SWB was sold by James Coburn to radio DJ Chris Evans for £5.5 million. Another '61 SWB, a barn find that was used in the film "Les Felins" with Jane Fonda, sold for $15.9 million in 2015. And finally, on March 11, 2016, at the Omni Amelia Island Plantation, a '61 SWB was auctioned off for $17.16 million.
3

1956 Aston Martin DBR1 - $22.5 Million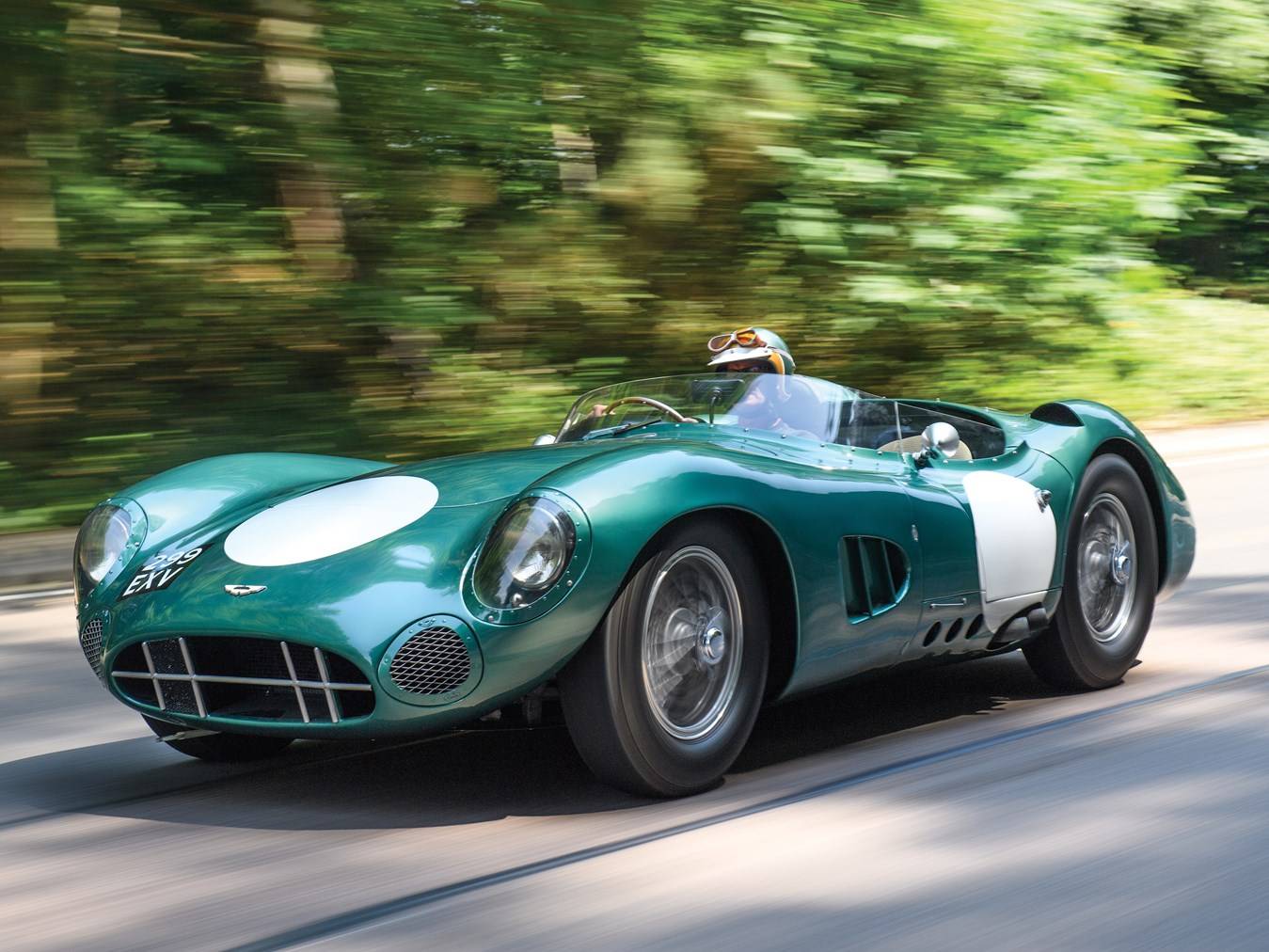 The Aston Martin DBR1 was a race car built in 1956 and intended for the World Sportscar Championship. Its most famous victory on the track came at the 1959 24 Hours of Le Mans, which was Aston Martin's only outright victory at the endurance race. It's one of only three cars to win both the Le Mans 24 Hours and the World Sports Car Championship in the same year (the others were the Ferrari 375 Plus in 1954 and the Ferrari 250TR in 1958). It also won the Nurburgring, Le Mans, and Tourist Trophy all in 1959, matching the Ferrari 250TR's record with its three consecutive wins in 1958.
The DBR1 won six World Sportscar Championships in the '50s, which was a record and remained a record until surpassed by the Ferrari 250TR. The car was fixed with a racing version of the Lagonda straight-six engine, in order to comply with the 24 Hours of Le Mans regulations. It was a 2.5-liter engine that clocked 250 hp. In August 2017, a DBR1/1 was sold for $22,555,000, which is a world-record price for a British-made car. Bloomberg has called the DBR1 the "most important Aston Martin ever made." Only five of these purpose-built cars were ever made, according to the Telegraph.
2

1957 Ferrari 250 Testa Rossa - $39.8 Million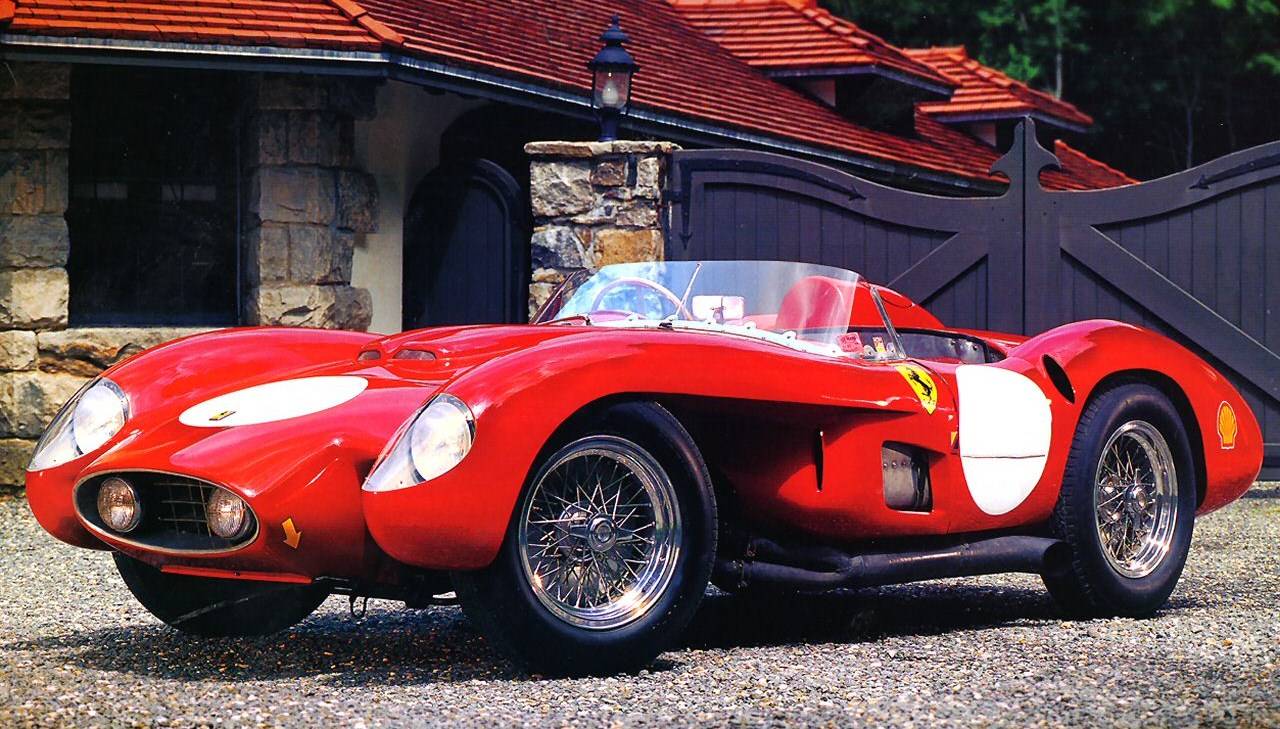 The Ferrari 250 Testa Rossa, or TR, is a race car that was built during the 1950s and '60s. The car was introduced at the end of the 1957 racing season in preparation of Le Mans and the new regulation that limited sports cars to just 3-liter engines. The 250TR, as you can tell by reading other entries on this list, absolutely dominated the competition when it was racing.
The car has won 10 World Sportscar Championships, three 24 Hours of Le Mans (1958, 1960, 1961), and more. The Aston Martin DBR1 is the only car that came close to beating it (and it did, on four separate occasions).
Only 34 Ferrari Testa Rossas were ever built, all of them between 1956 and 1961. "Testa Rossa" meant "red head," in reference to its paint job. The most famous of these, the 250TR, were all built between 1957 and 1958, with only two factory models and 19 customer models being produced. It's considered the second-most valuable Ferrari in existence, with valuations upwards of $8 million. Though one car sold at a 2011 auction for $16.4 million, a record at the time. And in 2014, another one sold for $39.8 million—indeed putting it as the second-most valuable Ferrari of all time, right behind our #1 holder…
1

1962 Ferrari 250 GTO - $52 Million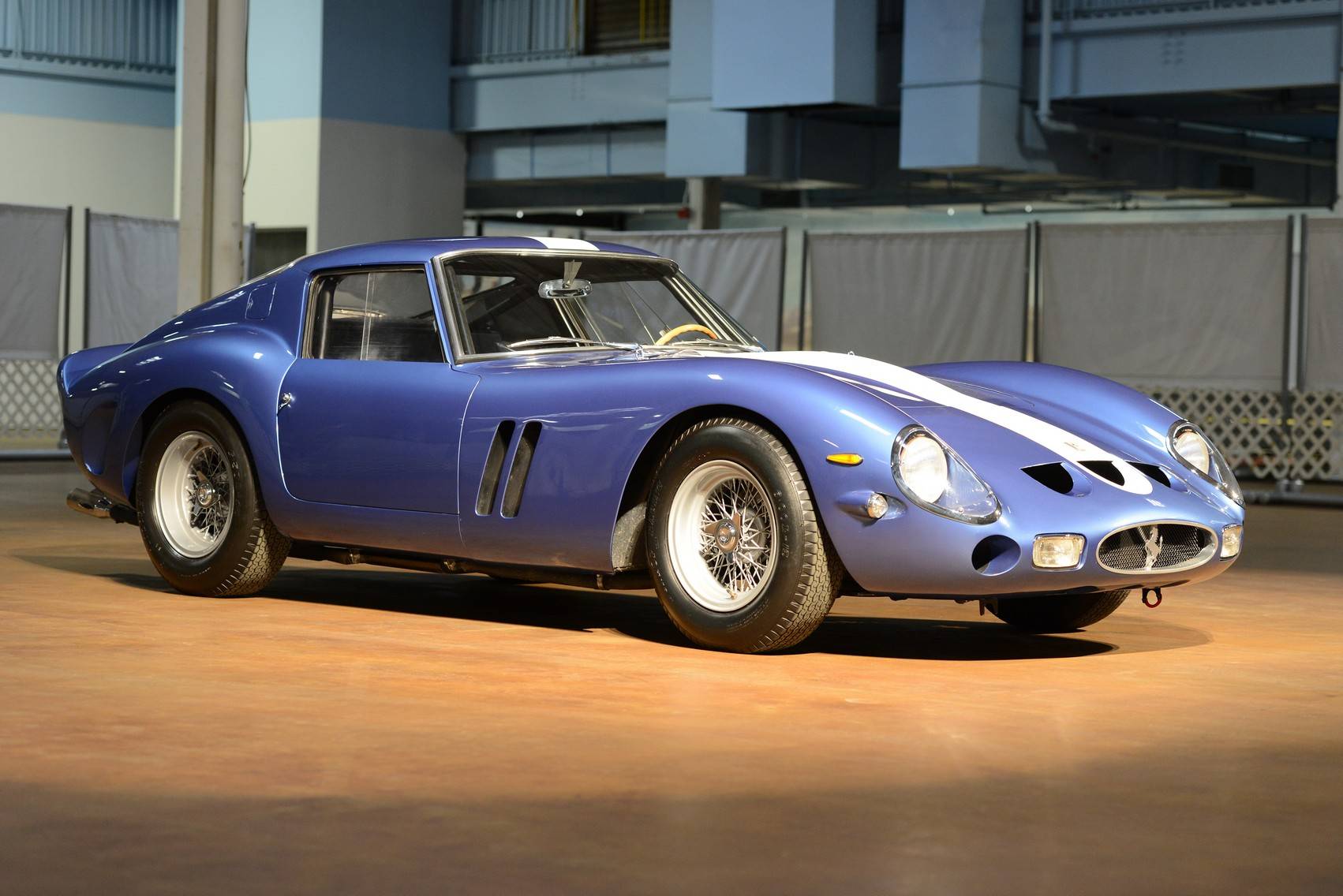 The Ferrari 250 GTO was a race car produced between 1962 and 1964 for the FIA's Group 3 Grand Touring Car category. The car was powered by a Tipo V12 engine. Only 39 of these cars were made: 33 with the 1962-63 bodywork (Series I), three with the 1964 bodywork (Series II), which was similar to the Ferrari 250 LM, and three "330 GTO" limited edition cars with larger engines. The GTO cost $18,000 at its onset in the United States, and buyers had to be personally approved by Enzo Ferrari and his dealer.
In 2012, the 1962 GTO made for Stirling Moss set an all-time record-selling price of $38,115,000. Another 250 GTO set the record for the most expensive car ever sold at auction when it fetched a staggering $48,405,000 in 2018. Unofficially, a 1963 Ferrari GTO was also sold to a private owner in 2018, fetching a record-breaking sum of $70 million.
Enzo Ferrari once said he thought the Jaguar XKE was "the most beautiful car in the world." And the 250 GTO kind of looks like one, so we wonder where he got the design idea for the car. It's been nominated as the top sports car of all time by Sports Car International in 2004, and Motor Trend Classic placed it first on its list of "Greatest Ferraris of All Time." Popular Mechanics named it the "Hottest Car of All Time."
Sources: moneyinc.com; cargurus.com
https://www.hotcars.com/rarest-cars-in-the-world-price/amp/